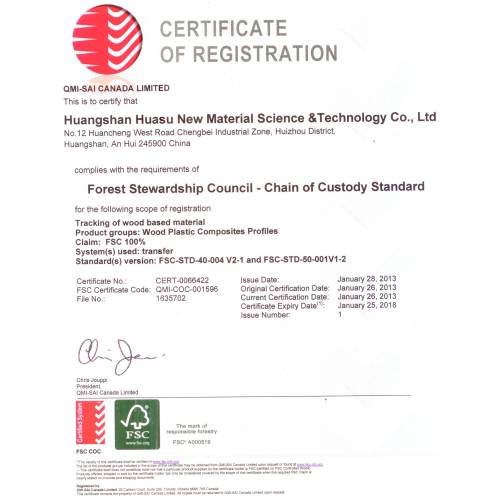 Period:
Long-term effective
Huangshan Huasu responsibly purchases wood from responsibly managed forests all over the world.
SAI Global has certified Huangshan Huasu 'chain of custody for all these purchases.
Huangshan Huasu's FSC® License Code is FSC-C114848.
The Forest Stewardship Council® (FSC®) is an independent, non-governmental, not-for-profit organization established to promote the responsible management of the world's forests.
FSC® certification provides a credible link between responsible production and consumption of forest products, enabling consumers and businesses to make purchasing decisions that benefit people and the environment as well as providing ongoing business value. FSC® chain of custody (CoC) tracks FSC® certified and controlled material through the production process - from the forest to the consumer, including all successive stages of processing, transformation, manufacturing and distribution.